Our Mission & Vision
Thank you for visiting our website! At First Assembly, we are focusing on F5: Faith, Family, Friends, Finance and Freedom. It is our goal to create an exciting atmosphere of worship, prayer, teaching, outreach, and community. It is our desire not to just "do church" but to be the church as we do life together. We want to connect with you and your family as we all connect to God. We welcome anyone and everyone with open arms.
Leadership Team:

Travist & Brandy Patrick, Senior Pastor
As the Senior Pastor, Travist & Brandy have a passion for reaching the lost with God's truths and unlocking the gifts that God has given His believers. They have served at St Robert First Assembly for over seven years. They started out as our Youth Leaders and are now serving as the Senior Pastor.
St. Robert First Assembly Deacons
Greg Glen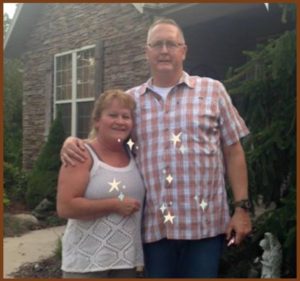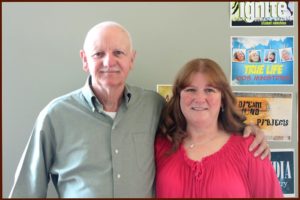 Cesar Gomez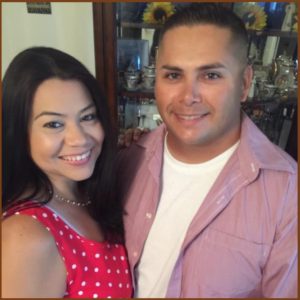 Where Can I Serve?
Jesus told us, his disciples, to make disciples of all nations. One of the most important values of this church is our mission to the world. It begins in our own community, and spreads overseas to every nation.
Outreach
St Robert First Assembly is thrilled to share the Love of Christ throughout our community. We have a Resource Center that is open on the 1st and 3rd Saturdays of the month. At the Resource Center, we supply families with a week's worth of food as well as clothing and shoes as needed. Every year in August, we join with a group of other churches in our community to host a Back to School Extravaganza. This event provides children with school supplies, food, hair cuts and more so they go back to school ready and confident for a new year. In December, St Robert First Assembly hosts a Great Christmas Giveaway. We supply families with enough food to make Christmas dinner, coats, gloves, hats, and more!
Worship Team
God-honoring worship is something we strive for. These volunteers are an important part of the ministry of our church, using their talents and gifts to glorify God.
Ushers
The usher team at our church fills an important role. They are involved in directing attendees to their seats, ensuring the safety of the building during services, helping visitors, answering questions, providing direction, and generally ensuring that the service can proceed problem-free. The usher team is a servant-hearted group of men and women whose ministry is integral to church life.
Media & Technology
Using media to spread the gospel is a privilege of this church. In an age of widespread technology, we have a stewardship to use these tools as best as possible for kingdom purposes. All of our weekly sermons are uploaded to our website in video formats. We also maintain an active Facebook and YouTube feed for additional church communication.
Prayer Team
Prayer cannot be overestimated. Prayer moves the hand of God. Our Church is a body of believers dependent upon prayer, and committed to God's sovereignty. Each Sunday, at 8:30am, a team meets to pray for the ministry of the Word. Throughout the week, volunteers from our Intercessory Prayer team pray for our pastor, church members, any special requests, and missionary prayer needs.
Youth Ministry
The mission is to equip the Church to Win, Build and Send students for the cause of Jesus Christ. Win, Build, Send is the three-part cause of the Lord Jesus Christ…it is disciple-making through the power of the Holy Spirit. WBS is a way of describing Jesus' own ministry model with the first disciples. When Jesus called the first disciples, he said, "Come, follow me, and I will make you fishers of men." (Mt. 4:19, NIV)
Children's Ministry
The discipleship goals of our Children's Ministries are based upon preparing the children for life. Following are the eight qualities of spiritual character we want every child to develop. We believe that every child should be powerful in prayer, baptized in the Holy Spirit, radical in worship, mobilized in service, sacrificial in giving, active in evangelism, knowledgeable in God's Word, and baptized in water.
How Do I Meet People?
Our church is not a place for spectators. It is a place for team members. Whether you are a five-year old child, a ninety-five year old grandmother, a busy mom, or a businessman with big responsibilities, we want you to be a part of our vibrant church community. Here is how you can learn, serve, and grow at this church.
L
ife Groups
Often, small groups of people are better able to interact and learn about a topic than larger groups are. For that reason, our church has small Bible studies held in member homes.
Women's Ministry

(Women on a Mission)

Women's groups give the ladies in our church family special times of interaction. Our women's groups, located in several locations throughout our community, are times of Bible study, prayer (and, of course, food). These groups provide a refreshing discipleship opportunity for the women in the church.
Men's Ministry (Road to Freedom)
Accountability among men is an act of integrity. Accountability is designed to protect, encourage, and develop men of all ages. Accountability groups consist of three men each. Accountability groups meet together as their schedules allow and keep in touch by email or phone.
Outreach
St Robert First Assembly has a passion for reaching those within our community. Thanks to the support from Convoy of Hope, we are able to fill our Resource Center that supplies food, clothing and shoes to those in need twice a month. Once a year we take part in the Back to School Extravaganza as well as hosting the Great Christmas Giveaway in December.
Celebrate Recovery
Celebrate Recovery is a Christ-centered program with foundations firmly established in Biblical truth. The 12 Steps with accompanying Scriptures and the 8 Principles based on the Beatitudes offer participants a clear path of salvation and discipleship; bringing hope, freedom, sobriety, healing, and the opportunity to give back one day at a time through our one and only true Higher Power, Jesus Christ. The 12 Steps and the 8 Principles work seamlessly together, tying historical recovery to timeless Biblical teaching.
Share The Gospel!
Our church is eager to provide links to our weekly sermons and videos. You can browse the selection below to keep up with the teaching ministry.
View Our Latest Sermon Videos
Here are a few samples of Pastor Travist's sermons. Please visit our Facebook page to get the full sermon and view additional ones too
!
Prayer & Fasting Monday
Fasting has been an important part of the doctrine and practice of the Assemblies of God since its beginning. Fasting is a voluntary, private, and Spirit-led separation from one's usual activities of life. Typically it is practiced individually by members in the church body by means of separating certain foods and liquids from one's diet. Normally fasts are held in accompaniment with prayer, and are intended to heighten focus, intensify fervor, and gain control over one's fleshly cravings and human will.
Every Monday in 2016, our church participates in Fasting & Prayer, focusing on one topic each week. We will focus on F5: Faith, Family, Friends, Finance and Freedom throughout the year. We encourage starting at 12am and going until 7pm, praying on the hour. What you fast from is your choice. The amount of time you fast is your choice. We want this to be a time where our church can join together in prayer from where ever we are seeking the Lord as one body.
Faith
Family
Friends
Finances
Freedom
Upcoming Events
Family Sunday
~ First Sunday of Every Month
Every first Sunday of the Month is designated as family Sunday. Kids 6 and up worships with their parents, we take communion as a family, then we have a family potluck following service.
Growth Track
If you are interested in learning more about our church or where you can best use your spiritual gifts, join us as we go through a one time course.
Financial Peace University
~ Sunday, February 3, 2019
We will be starting a new session of Financial Peace University on Sunday, February 3rd. If you would like to take control of your finances and live a debt free life, sign up today!
Demolishing Strongholds Conference
~ Sunday, January 20th @ 7pm
Monday, January 21st @ 9am & 7pm
Tuesday, January 22nd @ 9am & 7pm
The Life Changers Outreach has invited us to participate in their upcoming conference in January. These are truly amazing, spirit-filled services that you are not going to want to miss! Services will be located at their new facility in Vichy, MO. Address and Directions are available at church.
Men's Encounter Paid in Full
~ Friday, January 25th – Sunday, January 27th
Attention MEN!! We are getting a group together to take part in a Men's Conference put on by the Lebanon First Assembly of God. Cost is $125 per person. If you are interested, please see Terry Glick for more information.
Directions
Service Times: Sundays 10:15am and Wednesdays 6:45pm Office Hours: Tuesday-Thursday 9am-2pm. Church Location & Address: 919 Hwy Z, St. Robert, MO 65584 (map)
Telephone: 573-336-4452
Email: strob1stag@gmail.com
Email Us